2017 Tour – Algarve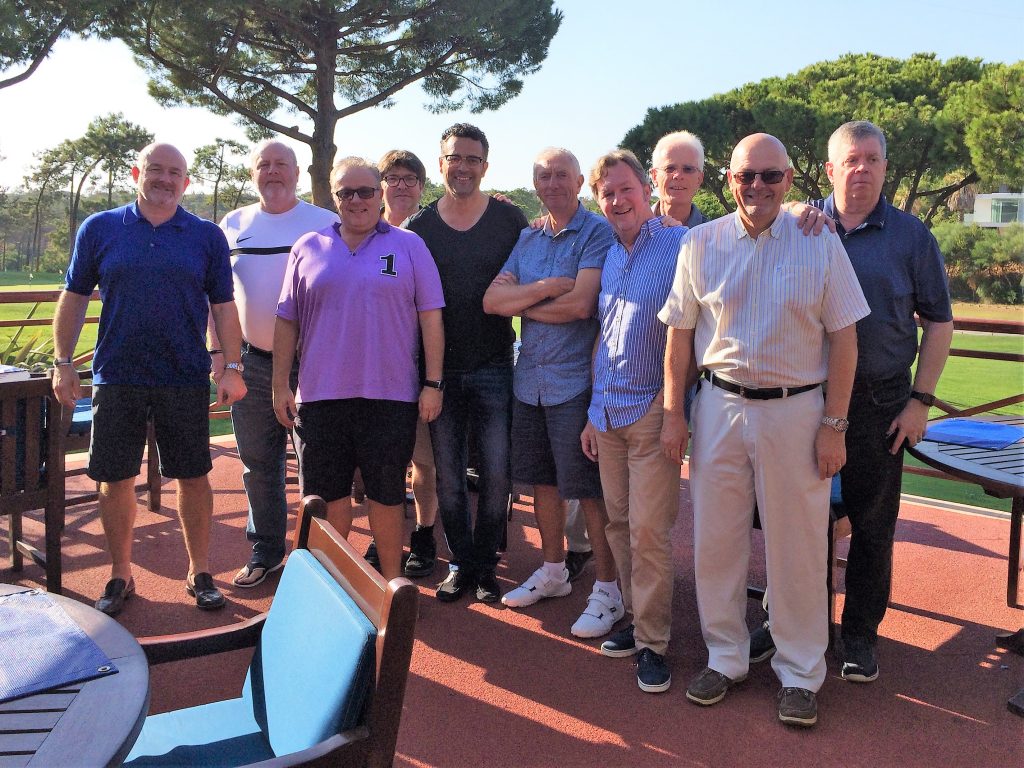 Report by Captain Malcolm Marshall
Ten Members (Messrs Marshall, Meixner, Lewis, Blundy, Adams, Howe, Archer, Featherstone, Barker, Wannerton) travelled to Vilamoura in the Algarve for the 2017 Tour from 5th to 8th October.
Arriving late Thursday evening we had dinner at 23h30 in an Indian restaurant followed by some of us visiting a bar for a few drinks (not ideal preparation for golf the next day!)
Friday we played at Palmares commencing at 14h00 with 2 guests making up 3 nr 4 balls and the last 4 ball barely finishing in daylight at 19h30. The first group back only just managed to buy beers for everyone as the clubhouse closed at 19h00!
The leader on the first day was Neil Meixner with 34 points followed by Ken Adams and Malc Marshall both on 29 points. Playing Pairs Betterball the Captain's team led 2 – 1.
Dinner at 22h00 at an Italian restaurant, Il Lamparo overlooking the Marina followed by more drinking in bars and clubs (by the younger few!)
Saturday we played Vila Sol and Neil Meixner remained overall leader with 66 points followed by Neil Blundy with 58 and Darrell Lewis on 50. Adams and Marshall drifted away into oblivion but Blundy seems to thrive on 2 hours sleep and 50 pints of alcohol!!! Again playing Pairs Betterball, the Captain's team still leading the V-C team by 4 – 2.
Dinner at Jorge do Peixe, an excellent fish restaurant in nearby Quarteira and more drinking etc.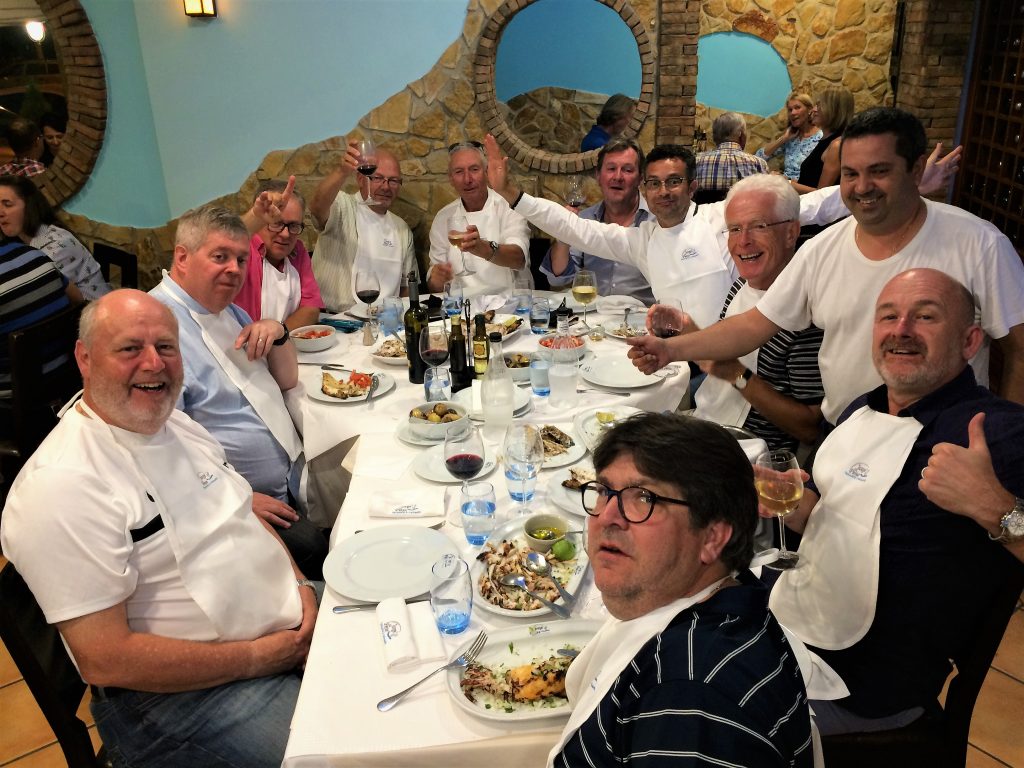 Sunday we played Quinta do Lago North with singles matchplay so both Neils playing each other. Both finished with 89 points but by virtue of the fact that Neil B beat Neil M 3 & 1 (with 31 points to 23 points), Neil B won the coveted green jacket and goblet. The jacket is extremely large but Neil B just manged to fit into it! Darrell finished third with 76 points. The Captain's team won 6 – 5 overall.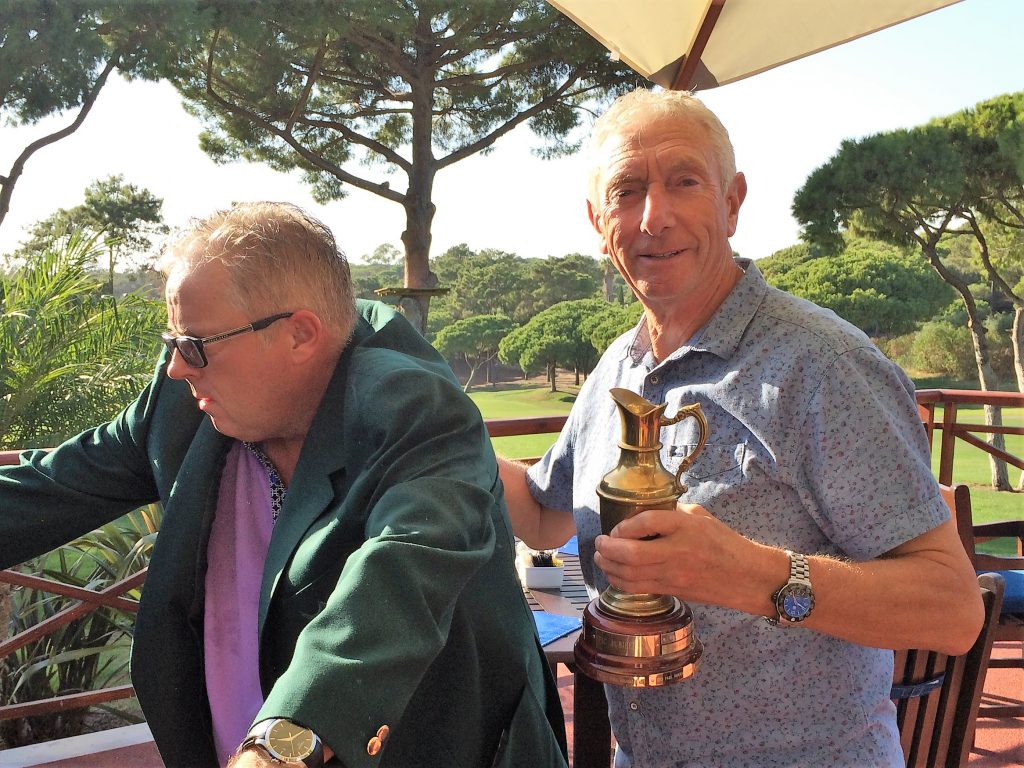 A great weekend thoroughly enjoyed and survived by all! Full results on attached spreadsheet.  EPIC TOUR 2017 RESULTS