Something exceptional happened at Moor Park this year a hole-in-one by Jason Wood. Only the third in Epic History. Congrats to Jason who joins Steven Barker and Martyn Rowlands in  that "Hall of Fame".
It happened on the 12th which as we all know is the notoriously difficult (Uphill, 197 yds off the yellows and SI 4) par 3.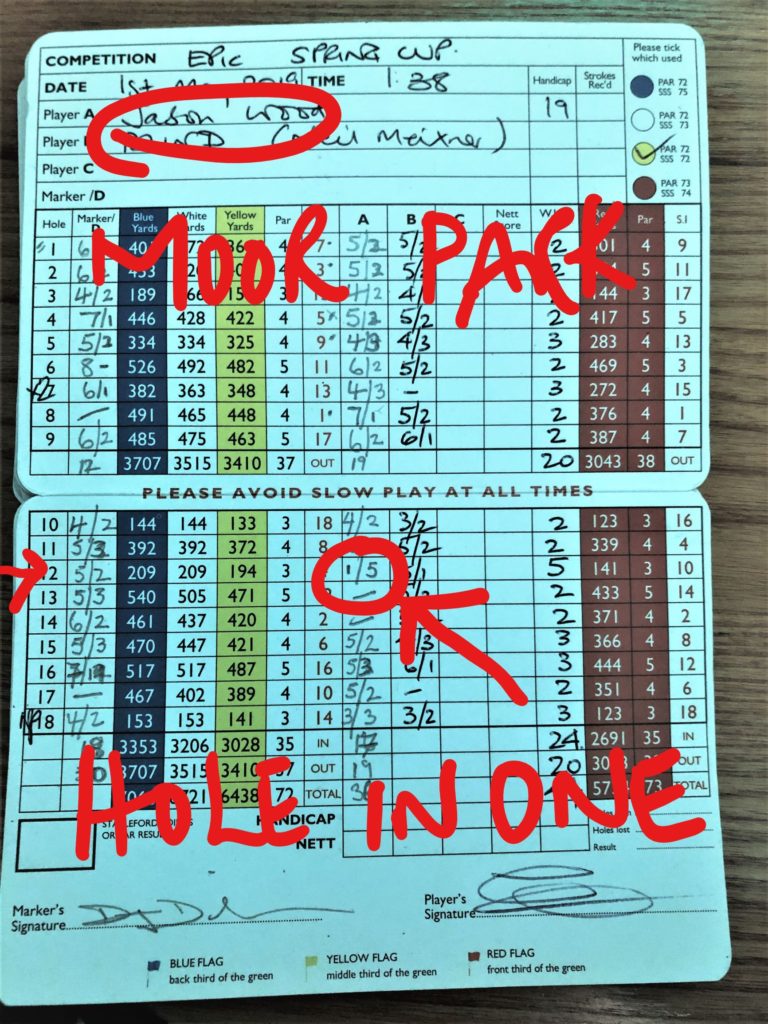 Jason hit a 3-Wood and of course Jason knew it was a good shot but he couldn't see the hole from the tee!!!! What a surprise to find it in the hole. 5 Stableford points was a bonus!!
Jason also managed to keep his game going after such excitement and added the Spring Cup to his trophy cabinet with 36 points (Cut 2) from Digby Hebbard 35 points (Cut 1). He looks pleased with himself doesn't he!!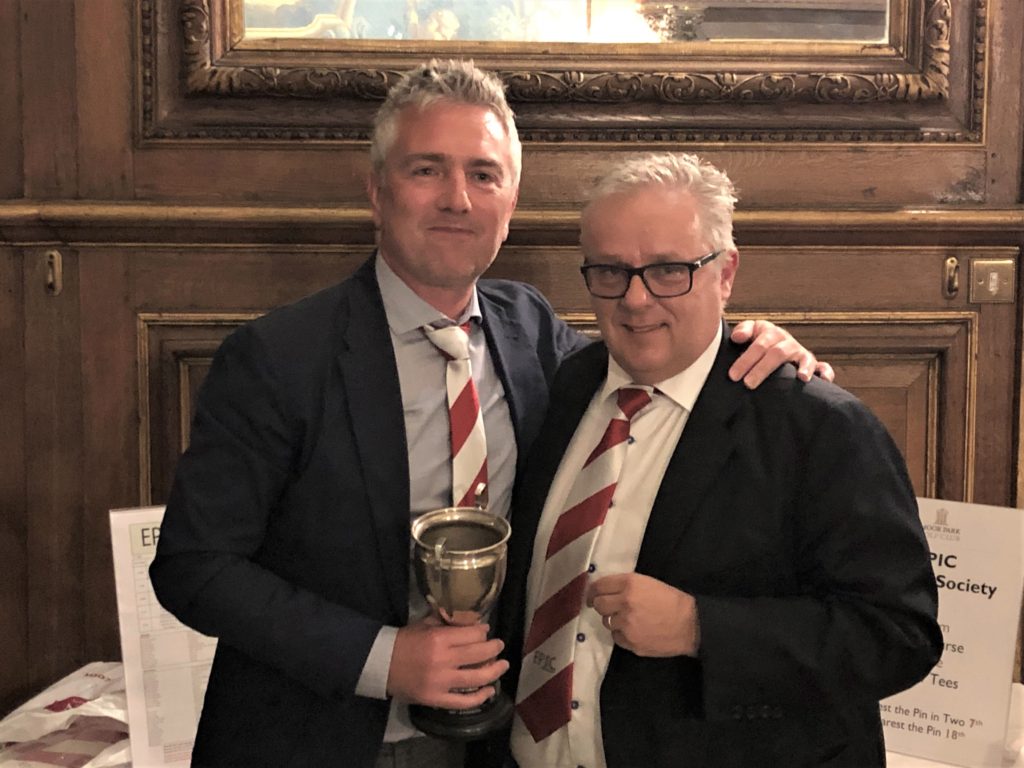 Members Digby Hebbard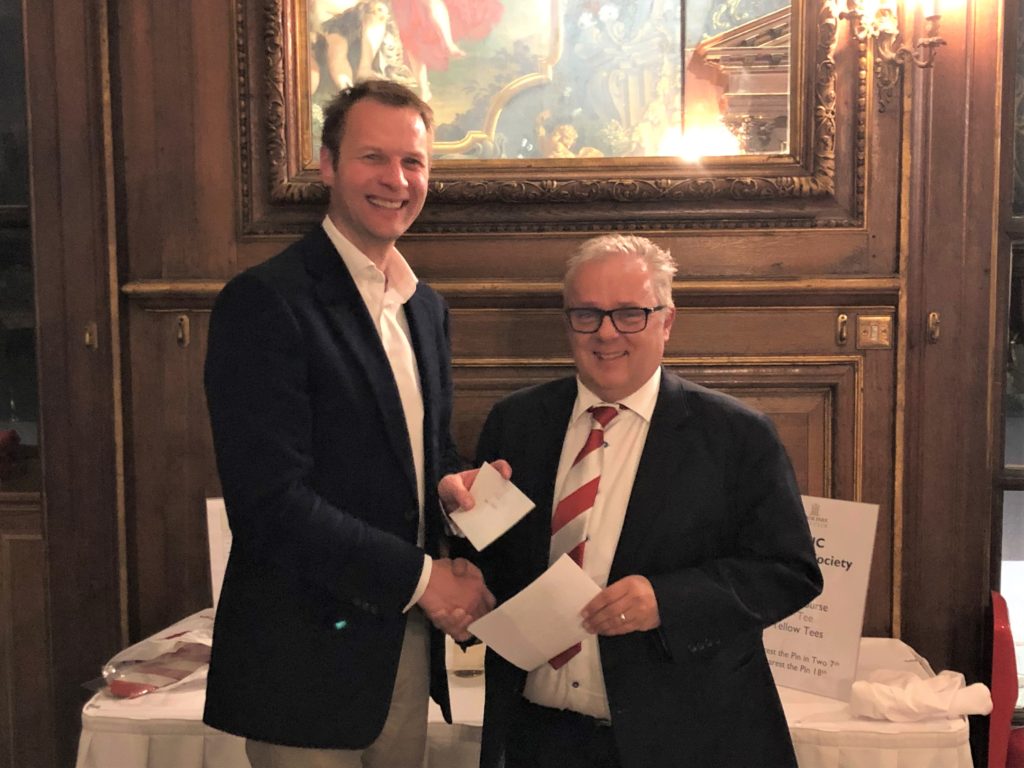 and Iain Stevenson
won the Nearest the Pin in Two and Nearest the Pin respectively and Guest Lee Compton and Neil Meixner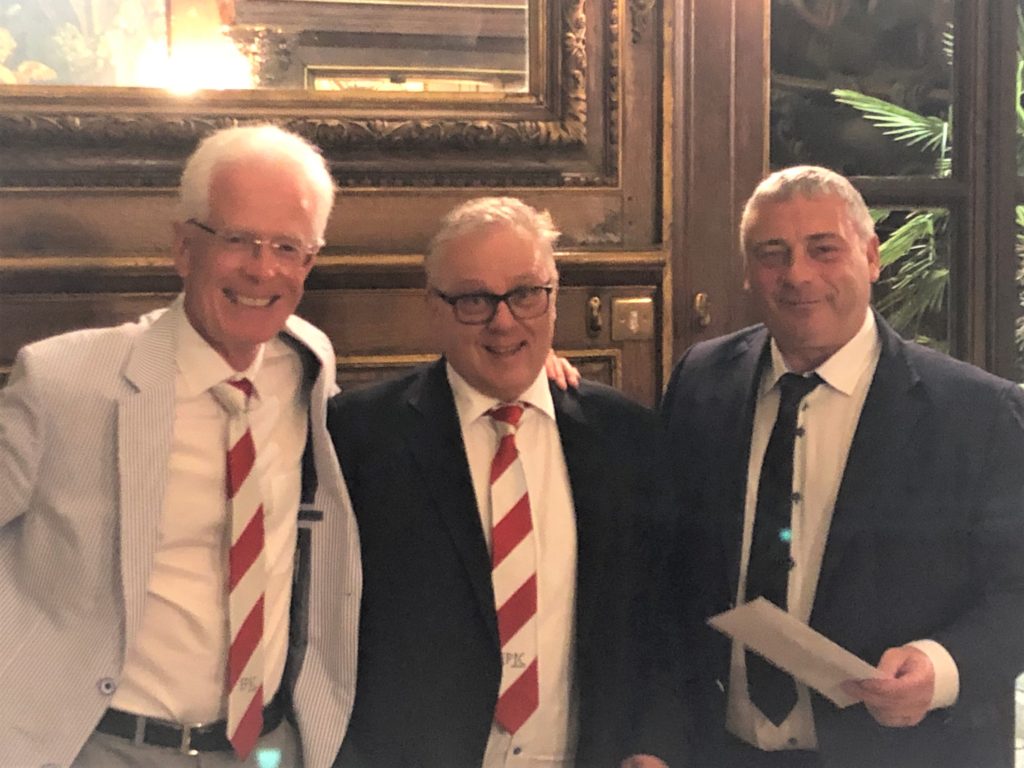 picked up the Team Prize .
Congratulations to all the winners.